HydroMassage in Port Huron & Marysville
Who Should Use HydroMassage?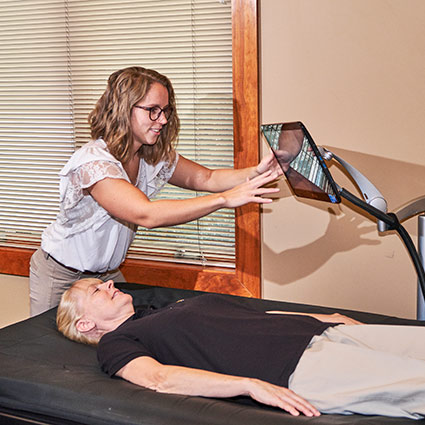 HydroMassage is the best option for someone looking for quick relief without the hassle of setting aside an hour or so for a full massage therapy session. Anyone can benefit from using the machine. It is a great option for relaxation, post workout, aches and pains, and those who don't like the traditional massage setting with getting undressed and using massage oils, etc.
What is HydroMassage?
Hydromassage is a water jet massage machine that you lay in fully clothed for a quick massage session. It is an easy option to hop in, and get relief in the places you need it right away. Pressure and speed of the machine can be set prior to beginning your massage. The expense is significantly less than a traditional massage.
The machine runs in 15 minute increments, which you can stack as many times as you want. Most people generally choose to do 30 minute sessions.
Where Will The HydroMassage Help?
Hydromassage generally works the back, neck, and leg muscles the most effectively. The machine can be paused at any time to continue the jets on a certain area that needs a little extra TLC. Massage therapy can help post-workout strain, relieve muscle soreness post chiropractic adjustments, and is great for your overall mood and mental health.
How Does the Machine Work?
You will lie down in the bed, and there will be a screen where you can select your pressure, massage area, and speed. This allows you to quickly create the perfect massage for you. The feeling of the bed is similar to laying in a firm waterbed. You will feel the heated jets of water moving through the bed underneath you as it massages your body.

HydroMassage Port Huron, Marysville MI | (810) 982-2700