Meet the Staff at Lakeview Chiropractic PC
Get to Know Us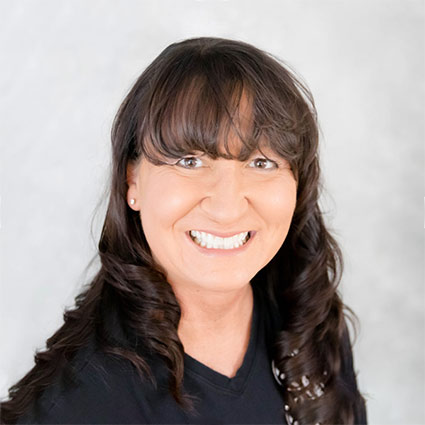 Shannon
I have had the privilege of working at Lakeview Chiropractic PC alongside Dr. McMath since 2002. Dr. McMath's knowledge and desire to help is infectious.
This quote from Ralph Waldo Emerson epitomizes what I want to accomplish every day at Lakeview Chiropractic PC: "To laugh often and much; to win the respect of intelligent people and the affection of children; to earn the appreciation of honest critics and endure the betrayal of false friends; to appreciate beauty; to find the best in others; to leave the world a bit better, whether by a healthy child, a garden patch or a redeemed social condition, to know even one life has breathed easier because you have lived. This is to have succeeded."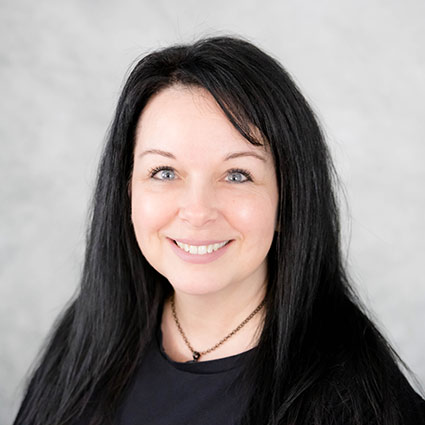 Jenn
I'm a Chiropractic Assistant at the front desk. I came to Lakeview in November 2013, looking to expand my knowledge, and get reacquainted with the area I grew up in. I truly enjoy people and what I do here. That's what makes my "job" more like a "fun day out." I'm married and have two awesome children. In my "spare" time, I like to refurbish furniture and host game nights with friends and family. I'm also an avid Hallmark watcher. Mostly because it sends a positive message. I feel we do the same thing here at Lakeview Chiropractic PC. Our doctors educate our clients while using controlled techniques to improve spinal motion, and offer recovery solutions. I'm glad to be included in such a positive setting, all while having the comfort of a family.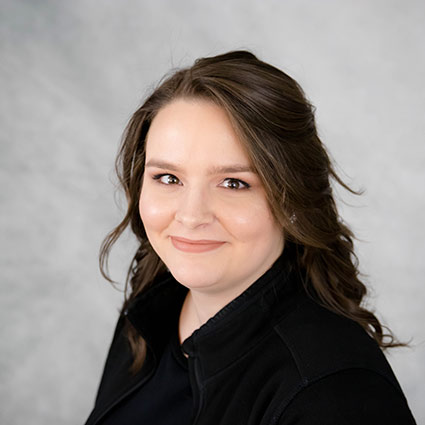 Denielle
I am a Chiropractic Assistant here at Lakeview Chiropractic PC and have been here since September 2013. I enjoy helping all of the clients that come into our office. I love seeing the change that people go through when they first come in and watching them get the help they need and feel better. It's also a lot of fun for me to get to know the clients, and build fun working relationships with them. Since working here, I've been able to watch and speak with the doctors and massage therapists, and go to some seminars to further my knowledge with chiropractic care, and begin to build my knowledge with nutrition and supplements to further help our clients. I like being able to build that knowledge, share it with our clients, and see them benefit from it.
I have lived and worked in Port Huron since I was a kid. I am married to my best friend Garrett and look forward to building our lives and family together. We have an adorable little dog named Mac that goes and does everything with us. In my spare time, I love to watch movies, spend time outdoors, and hang out with my friends and family.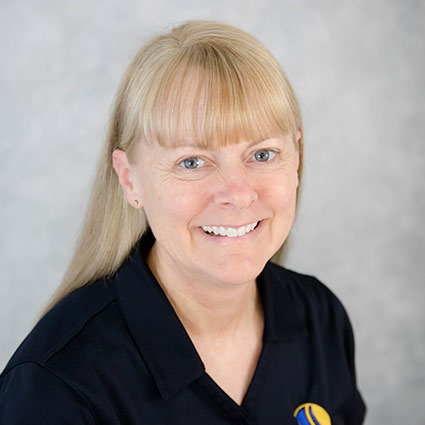 Kelly
I have had the pleasure of working at Lakeview Chiropractic PC since 2013 as a CA Biller. I attended the Practice Management Institute (PMI). I am a medical coder and have my medical secretary certification. Before working here I previously worked 25 years in a medical office, and in 2008, became a first-time chiropractic client here at Lakeview. I was amazed at what a difference it made in my health and was very impressed by the care I received and how friendly the staff was, now I get to be a part of it.
On a personal note, I am married with no children – just animals (Llamas and alpacas). My husband and I belong to the MTFCI (Model T Ford Club International) – in which we travel throughout the US and Canada with our model T's.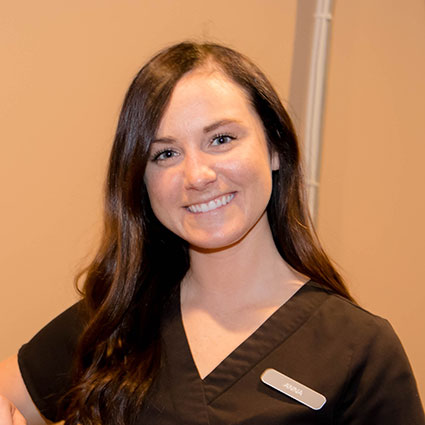 Anna
I started working at Lakeview Chiropractic PC in June of 2018 after graduating from St. Clair Community College with an Associates degree in Applied Sciences and Radiologic Technology! I am the X-ray Technologist at Lakeview and also assist Dr. McMath and the other doctors to give all our clients the best quality of care!
I have been a chiropractic client with Dr. McMath since I was very little so I knew that coming to work at this office I would feel right at home, and I was right!
The future for me is to continue my education on to my love for nutrition and the need to help others! I have started by becoming a yoga instructor and I can not wait to begin teaching our community!

Meet the Staff at Lakeview Chiropractic PC | (810) 982-2700