Meet the Doctors at Lakeview Chiropractic PC
Get to Know Us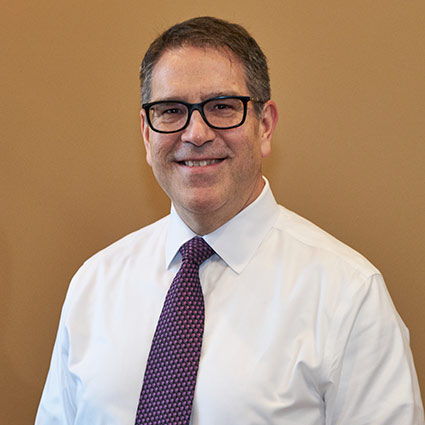 Dr. Brad McMath
Dr. McMath has been practicing chiropractic in the Port Huron and Bluewater areas for 25 years. He opened Lakeview Chiropractic PC in 1994 after graduating from Logan University with his doctorate in chiropractic care. In addition, Dr. McMath has been certified in non-spinal decompression therapy through Parker College and The International Medical Advisory Board on Spinal Decompression. Dr. McMath has continued his postgraduate training in the areas of clinical nutrition, laser therapy, and spinal adjusting techniques. He is currently a candidate for certification by The American Posture Institute.
Dr. McMath and
Lakeview Chiropractic PC
are affiliated with Disc Centers of America, and they have been very successful in helping those with severe back pain, shoulder and knee pain, headaches, sciatica, diseased, bulging or herniated discs, and more, using the non-surgical
spinal decompression methods
, cold lasers, sight specific
nutrition
,
massage therapy
, and chiropractic spinal adjustments.
Dr. McMath holds licensure in the state of Michigan and Ontario, Canada. Dr. McMath is a member of The American Chiropractic Association, The International Chiropractic Association, The International Chiropractic Association Council on Fitness and Sports Health Science, The Michigan Chiropractic Association, and The International Pediatric Association.
He is committed to serving, teaching, and inspiring clients to take action transforming their health and lives through better health decisions.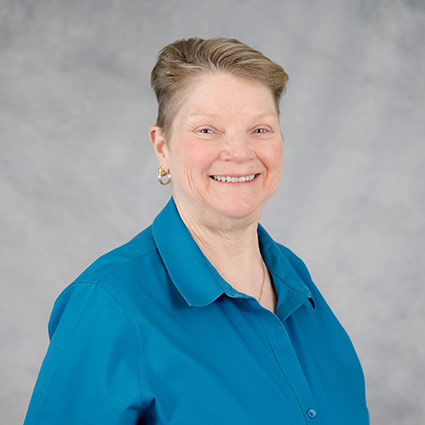 Dr. Jeannine Suksi
I am a 1994 graduate of Palmer Chiropractic College that has been practicing "non-force" chiropractic techniques in Port Huron since November 1993, where I began my career as an intern. The "non-force" adjusting techniques I utilize release nervous system interference through the use of touch, breath, and gentle hands-on and instrument adjusting.
These techniques are performed without "cracking" or "popping" the bones of the spine and include:
Biocranial
B.E.S.T. or Bio Energetic Synchronization Technique
KST or Koren Specific Technique
Elements of Logan Basic, Torque Release, S.O.T. or Sacro Occipital Technique, and extremity adjusting
Affectionately known to my clients as "Dr. J.," I am also a Reiki practitioner. Also, I have received an Associate Degree in Law Enforcement from Schoolcraft College, and a Bachelor of Science degree in Criminal Justice from Madonna University, both located in Livonia, Michigan. My previous employment experience includes eight years as a police officer with the city of Inkster, Michigan, and five years as a Youth Specialist with the State of Michigan.
I like to cycle, as well as kayak the many rivers and lakes offered by the Blue Water Area.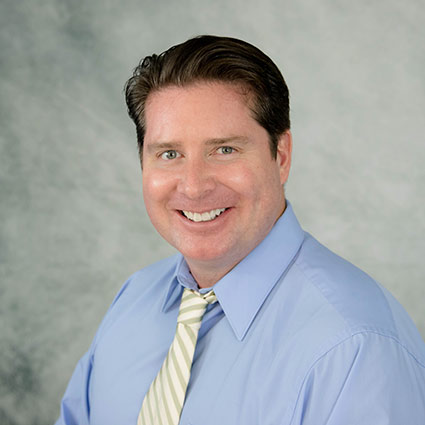 Dr. Jeffrey Carpenter
I have been practicing chiropractic in the Port Huron area for 15 years and love living in my hometown where I can serve my community. I enjoy the outdoors, as well as the many activities that Michigan and the Great Lakes have to offer. I have found Port Huron to be a great place to grow up and also raise my young family.
Read more about Dr. Carpenter »
I am committed to helping families in the community experience improved health and vitality. I enjoy educating others on how to better manage stress, prevent injury in the workplace and at home, and maintain peak performance in all facets of life. My mission is to empower as many people as possible to experience their optimal health potential through genuine chiropractic care and health education.
As a native of Port Huron, I attended St. Clair Community College and received an Associate in Science degree. I moved on to study biochemistry at Northern Michigan University and Wayne State University. I received my Doctorate of Chiropractic at Life University in Atlanta, Georgia, which is the largest college of chiropractic in the world.
I utilize multiple techniques in working with clients. These include:
Diversified
Thompson
Activator
Pro-Adjuster Active Release Technique
Flexion/Distraction
Extremity Adjusting
In our chiropractic office, I may also perform physical therapeutics and recommend rehabilitation techniques at home. I am certified in Strength and Conditioning through Texas Chiropractic College, and will soon be a Diplomat in Chiropractic Sports Medicine.
My passion for chiropractic and genuine concern for others drives my pursuit of excellence in my work as well as my service to the community. I welcome all who seek a higher level of wellness and health, including clients with chronic low back pain, headaches, neck and shoulder pain, sports injuries, pregnant women, and children.
Another hometown local of Port Huron once said, "The doctor of the future will give no medicine, but will interest his clients in the care of the human frame, in diet, and in the cause and prevention of disease." ~ Thomas A. Edison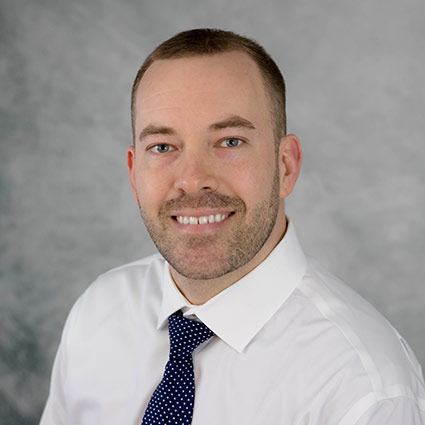 Dr. Casey Poff
I am a native of Michigan, having grown up in the town of St. Johns. I attended Kalamazoo Valley Community College and received my Associate of Arts in General Studies. I graduated from Logan College of Chiropractic in Chesterfield, Missouri, where I earned my Bachelor of Science in Life Science and Doctorate of Chiropractic Degree.
I come from an extended line of health care physicians with my father, grandfather, aunt, and uncle choosing the profession of Doctor of Osteopathic Medicine. Being raised in that frame of mind, I knew early on that my life would occupy helping others. I enjoy learning as much as I do teaching others what I have learned throughout the years. There is no greater reward than providing care and helping clients understand what is the cause of their pain.
Throughout high school and college, I was involved in numerous sports and continue to stay avid about living a healthy lifestyle.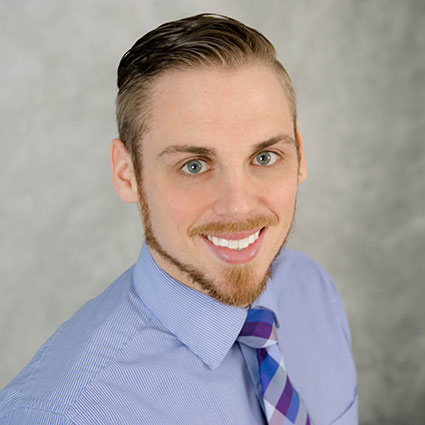 Dr. Andrew Pesta
A native of Port Huron, I pursued my undergraduate education at St. Clair Community College and Central Michigan University. I received a bachelor's degree in Human Biology from Logan College of Chiropractic in 2015. I graduated with my Doctorate Of Chiropractic from Logan in 2017. In my spare time, I enjoy weight lifting, running, water sports, hiking, biking, and spending time with my friends and family in the community.
I joined Lakeview Chiropractic PC because of the positive impact Lakeview and Port Huron has had on my life. I want to give back to the community that has helped me grow personally and professionally.
My mission is to evaluate, educate, and provide highly skilled and professional and personal care for all clients, thereby helping them achieve optimum performance and function through chiropractic. I will encourage the community to pursue wellness through lifestyle change and client education.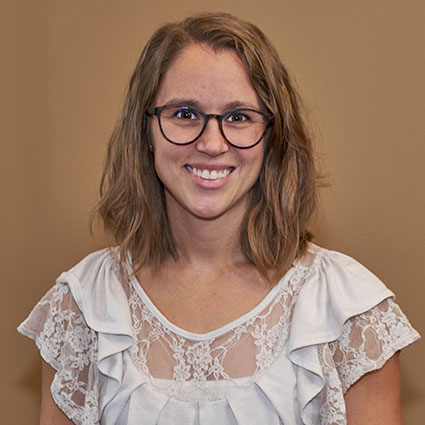 Dr Courtney Calvert
As a Port Huron native, I obtained much of my undergraduate education from St. Clair Community College, and Eastern Michigan University. I moved on to Logan University in Chesterfield, Missouri, where I graduated with my bachelor's degree in human sciences in 2017. I continued on to earn my Doctor of Chiropractic from Logan University in 2019. Although I enjoyed my time in Missouri, I am happy to have the opportunity return to the Port Huron area and start my career at Lakeview.
Outside of work I enjoy reading, spending time outdoors, weightlifting, and helping coach the local high school gymnastics team. As a former athlete, I have continued to lead an active, healthful lifestyle and wish to impart that onto those in the Port Huron area that would like to take control of their health. Read more about Dr. Calvert »
I am dedicated to serve, educate and impact the health of our community through my commitment to help others reach their personal health goals with professional chiropractic evaluation and treatment.
The future for me is to continue my education on to my love for nutrition and the need to help others! I have started by becoming a yoga instructor and I cannot wait to begin teaching our community!

Meet the Doctors at Lakeview Chiropractic PC | (810) 982-2700