Massage Therapy in Port Huron & Marysville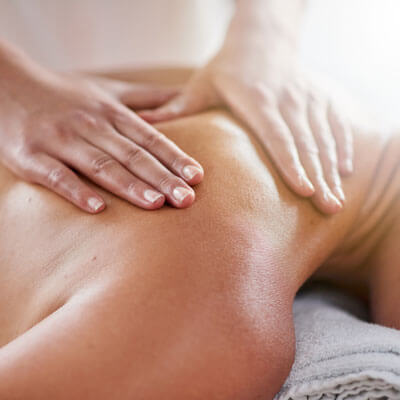 At Lakeview Chiropractic PC, we have a unique advantage that makes choosing our services the best choice for massage clients. Since we provide a therapeutic environment in which our massage therapists and Doctors of Chiropractic work hand-in-hand, we can provide a 360-degree approach to wellness.
A 60-minute massage session at Lakeview Chiropractic PC is $75.
Massage Therapy Services
Swedish or Relaxation: A soothing, relaxing massage that helps relieve stress and calm the body and mind.
Deep Tissue: Invigorating massage that relieves muscle pain & stiffness.
Pregnancy: Relaxing, nurturing, pampering session for mom-to-be.
Why Utilize Massage Therapy?
One of the first things your massage therapist will want to know is why you are getting massage therapy. Our experienced massage therapists will listen to your complaints and utilize the best possible plan to alleviate pain, and discomfort in your muscles. . The most common reasons to seek massage care are:
General Relaxation
Revitalization
Relieve Sore or Tight Muscles
Relieve Tension Headaches
Recovery from Sports
General Health and Fitness
Improve Circulation
Complement to Other Health Care
Approach or Style
Our massage therapists are well trained in many different types of massage, and have the ability to combine several different massage styles to best meet the needs of clients. Some massage therapy approaches have specific applications. Talk to your massage therapist to find out if their style is suitable for the goals you have set for your massage session.
How Massage Can Help
An invigorating deep tissue massage can relieve your muscle pain and stiffness

A soothing relaxation massage is effective for stress reduction, calming your body and mind.

A clinical treatment that is specific to your injury or problem areas.
Preparing for Your Massage Therapy
Please arrive 10 minutes before your appointment so you can properly prepare for your massage therapy. Depending on your comfort level, please remove as much or as little clothing as you wish. Your massage therapist will leave the room so you may disrobe. Please lie down on the table, cover yourself with the sheet, and relax.
Schedule Today
Contact our team today to schedule your appointment. We look forward to meeting you soon!

Massage Therapy Port Huron, Marysville MI | (810) 982-2700